Thank you for your inquiry. We will reply asap
Taxis
Anna Zheng | Jan 30, 2018
Why Hong Kong Taxis Are Frustrating?
While New York has its yellow taxis and London has its black cabs, Hong Kong taxi drivers are well known for their red Crown Comforts. The fleet of almost 20,000 cars can be seen almost everywhere in the city, but hailing a taxi to go where you need is not always the most straightforward or stress-free experiences. Below are some of the reasons why Hong Kong taxis are frustrating.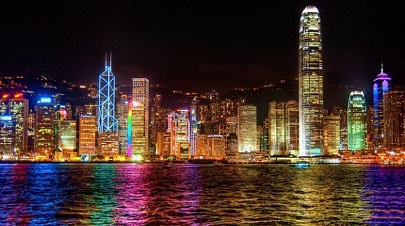 Different Hong Kong Taxis Will Only Operate In Certain Areas
While Hong Kong is famous for its red Crown Comforts, they are not the only type of taxi that operates in the city. In some areas of the city, you will not be able to find the red taxi, while the other types of cab are severely limited in where they can go. Below is a guide to the different taxi types and where they can travel in Hong Kong.
Red – Technically speaking, the red taxis are able to operate all over Hong Kong Island, and New Territories. The only exceptions are Lantau Island and Tung Chung Road. Travelers should be advised that while the red taxis have the right to travel all over the city, a large percentage of drivers refuse to cross the harbor between Hong Kong Island and Kowloon. Finding a taxi to take you across Victoria Harbour can be extremely frustrating, especially during rush hour.

Green - The green taxis are much rarer to find and can basically be categorized as servicing the New Territories area in the North of Hong Kong, which can be roughly defined as north of Sha Tin and north of Tsuen Wan. Travelers arenot able to take a green taxi from this area into Kowloon or onto Hong Kong Island.

Blue – Blue taxis only have the right to operate on Lantau Island. These cabs can be very difficult to find as there are only approximately 50 of them in operation, compared to the 15,000 or so red taxis that can be found in the city.
The English Level of Hong Kong Taxi Drivers Is Low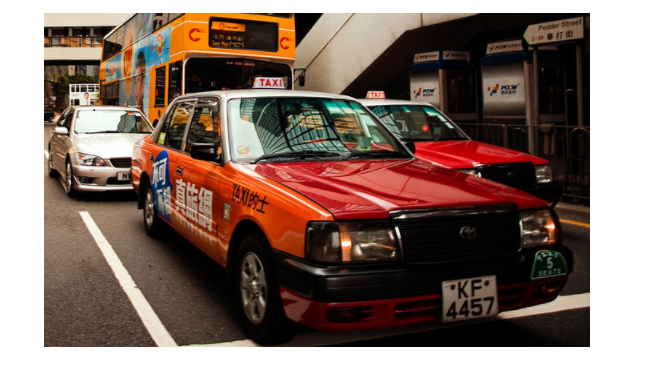 Generally speaking, taxi drivers in Hong Kong do not speak English. There is a chance that they will be familiar with the major landmarks such as The Peak, Disneyland, or Hong Kong Airport, but the majority of destinations will be unfamiliar to them in English.
Adding to the frustration is that the drivers typically only speak Cantonese, not Mandarin. So even if you or one of your fellow passengers has some command of Mandarin from Mainland China, it is of no use here.
There is some advice that travelers can follow, but ultimately, communicating with a Hong Kong taxi driver can at times be a very frustrating experience.
Travelers can have someone write their destination in Chinese or print the location on a Chinese map to show the driver.

For those leaving a hotel, you can ask the doorman or concierge to help speak with the driver to explain where you are headed.

Make prior notice of the phone number of the destination you are headed. If the driver becomes lost or confused, you can call those at your destination to speak with the driver.
Hong Kong Taxis Have A Number Of Hidden Costs
Hong Kong taxis can also be frustrating for new arrivals in the city due to the way certain fares are calculated and additional costs are added. Many passengers who ride a taxi in Hong Kong will find at the end of the journey that the driver adds on extra amounts when calculating the final fare.
It is important to note that the drivers are not trying to cheat the passenger, but it is of some help for those who choose to take a taxi to understand what these additional charges are for. Passengers can also make note of the breakdown of fares on the Hong Kong Transport Department website.
Cross-harbor fees – If during your taxi ride you cross one of the numerous tunnels to get between Kowloon to Hong Kong Island, you will need to pay the cross-harbor fee. Passengers should note that the Cross-Harbour Tunnel charges HKD10 while the Eastern Harbour Crossing and Western Harbour Crossing both charge HKD15.

Luggage charges – For those arriving in at Hong Kong Airport for a holiday or pulling into Hung Hom train station after a long business trip in Mainland China, it is important to note that a Hong Kong taxi will charge you more for carrying luggage on your ride. Every piece of baggage will incur anadditional HKD6 charge.
Hong Kong Taxis Are Difficult To Hail During Peak Hours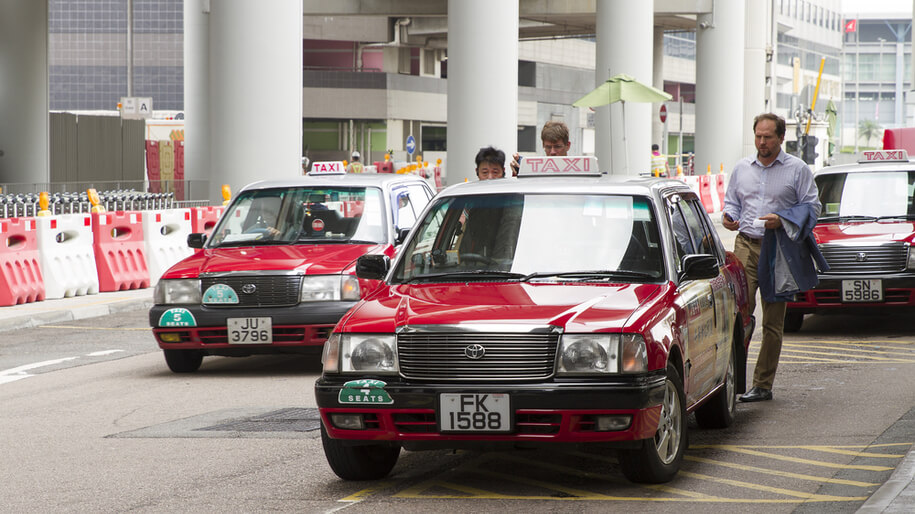 Although Hong Kong has almost 20,000 taxis, it can amaze travelers that they cannot find a cab during the busy rush hours of 7 to 9 in the morning and 5 to 7 in the evening. Travelers can find themselves stranded and frustrated as they search to find any taxi that is free, which is a task that is often further compounded if the traveler needs to cross the harbor. When you have a flight to catch or an important business meeting to get to, there really is no excuse for risking being made late because you were unable to find a taxi.
What Are The Alternatives To A Hong Kong Taxi?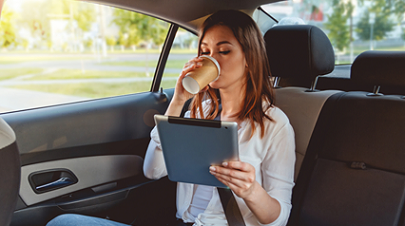 Taking a taxi is not your only option for traveling around Hong Kong. Below is a rundown of the alternatives for during your stay in the city.

Subway –

Hong Kong's MTR subway system

has 23 lines and 161 stops, providing passengers access to most part of the city. While the subway is undeniably well connected, it is not always the fastest way to get from A to B in Hong Kong. It also can be equally frustrating as taking a taxi during rush hour with long queues at platforms and packed carriages.

Bus – Hong Kong runs an almost as equally impressive

fleet of buses

, which travelers can locate stops for in almost all parts of the city. The issue for newcomers is that the routes of the buses are not as clearly marked out as those on the subway and the stops announcements are not very tourist friendly resulting in many passengers missing their stop.

Private Car – Boasting all the same advantages of a taxi, only known of the frustrations, is a

private car service

. Be met by an English speaking driver, travel in comfort in your choice from the

fleet of luxury cars

and arrive at the doorstep of your destination. Those interest can

check online for competitive rates

.
_____________________________________________________________________________________________________________

Remove the hassle of getting around Hong Kong! Book a car with driver that will pick you up and drop you safely at the desired destination in Hong Kong. Take advantage of online discount on your 1st service with our company and book your private car and driver now! Click the image below or contact our 24/7 team at Bookings@HongKongCarService.com. Use this promo code: 10CARBLOG.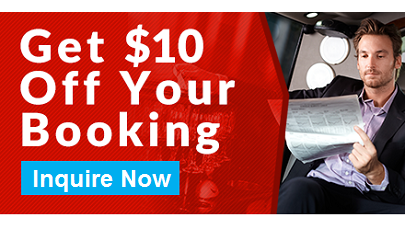 If you find this blog useful, please feel free to share it!
_____________________________________________________________________________________________________________

OUR SERVICES INCLUDE:
► Hong Kong Airport Transfer & Hong Kong Airport Pickup
► Hong Kong Cross-Border Transfer to Shenzhen, Guangzhou, Dongguan or other cities in China
► Hong Kong Car Rental & Hong Kong Limo Service
► Airport VIP Meet & Assist Service
► English Speaking Tour Guides
► Hong Kong Event Transportation
► Professional English Translator / Interpreter Service