Hong Kong Event Transportation
Transportation Management for Hong Kong Expos, Conferences, Sporting Events & Branded VIP Shows
Extensive Hong Kong Event Experience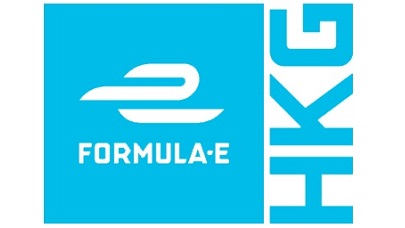 Racing & Motorsport
Formula E Hong Kong Circuit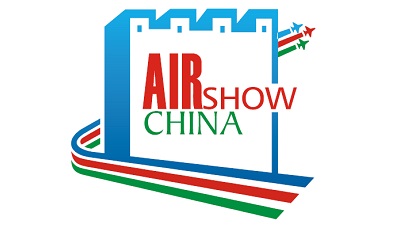 Aviation & Defense
Airshow China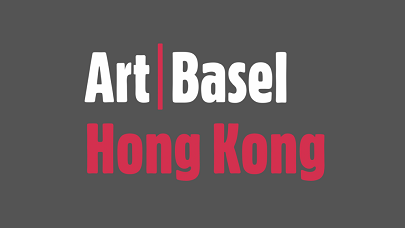 Premium Brand Events
Art Basel Hong Kong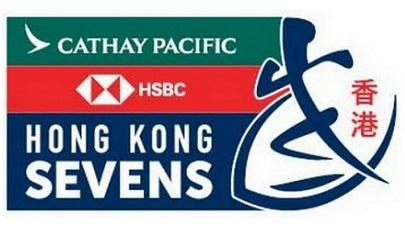 Global Sporting Events
Hong Kong Sevens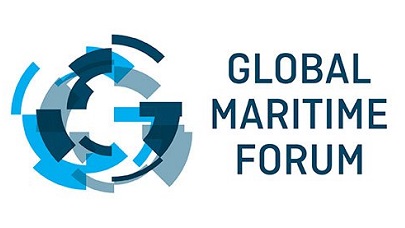 Conferences & Forums
Global Maritime Forum
Professional Service Trusted By Event Managers Globally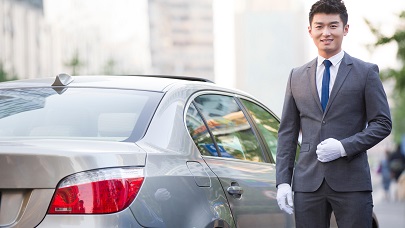 About Our Event Services
We provide professional event transportation services, including dedicated project management, English-speaking chauffeurs with late-model sedans, vans, and luxury vehicles, experienced on-site coordinators, greeters, translators, and airport fast-track.
Our experience in events is extensive with almost two decades of providing comprehensive services for international executives, VIPs, dignitaries, media, teams, and celebrities in Hong Kong. We are the trusted provider for numerous regional global sporting events, airshows, major industry conferences, road shows, and high-profile events.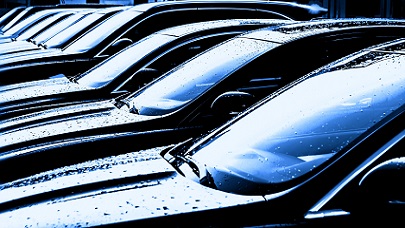 Service Details
Vehicle quality and chauffeur professionalism are critical for every event. We offer late-model premium and luxury class cars with select English-speaking drivers. For sedans, choose from Tesla Model S and Mercedes S-Class. For minivans and vans, choose from Toyota Alphard and Mercedes V-Class.
A dedicated project manager will be assigned for all service communication and organization. Your project manager will coordinate with local dispatch, 24/7 reservations support, and chauffeurs for seamless service execution. Depending on your needs, experienced English-speaking on-site coordinators, airport greeters, and hotel greeters can be added.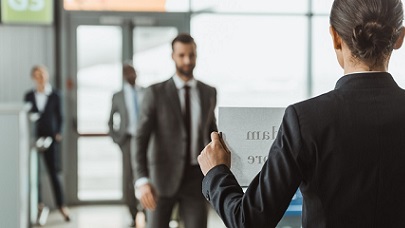 Contact a Project Manager
​​​​​Our customers have come to rely on our service standards for events in Seoul. We have one of the strongest reputations for quality of service, attention to detail, and providing solutions to customized specifications.
We welcome you to contact one of our project managers to discuss your event specifications and requirements. Email us at bookings@seoulcarservice.com or submit your inquiry online by clicking the button below, and we will reply shortly.
More Customer Reviews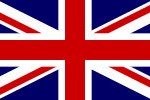 Superb service. On-time, knowledge drivers. Vehicles were are requested and advertised. Airport pickup or Van for the day choose Hong Kong Car Service.

Nelson S.
GBR, Oct. 2023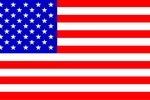 A good reliable service in HK. They were on time and exactly where they said they would be to meet me, I was able to book a return pickup at short notice and drivers were professional and efficient, at the booking office and the drivers everyone has a good level of English language which makes things easier.

Jeff K.
USA, Oct. 2023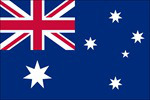 A well run company who emplosy excellent drivers who drive up to date modern cars, Would highly recommend for quality service.

Peter H.
AUS, Oct. 2023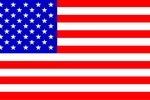 Reliable and friendly service in Hong Kong! Awesome trust worthy pick up service with a lovely driver, I would highly recommend for transfers!!!

James E.
USA, Oct. 2023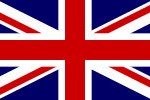 Email communication upon placing order was completely clear. As promised, An English-speaking driver was waiting with a placard bearing my name. He took my luggage and lead me to a new sedan. He was an excellent driver and drove me to the cruise port. Price was lower than similar private car services I looked into. Highly recommend Hong Kong Car Service.

Sophia B.
GBR, Sept. 2023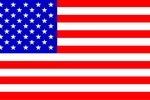 Very professional, first class transportation service in Hong Kong. Lots of communication beforehand so you knew the name of your driver and how to reach him. Vans were luxurious, spotless and very roomy. Drivers were prompt and courteous. We would definitely recommend them and use them again.

Karen B.
USA, Sept. 2023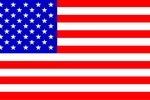 Very good, prompt, friendly driver and clean car. Had lots of luggage and driver was very helpful. Perfect transfer experience.

Wanda S.
USA, Sept. 2023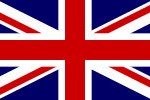 Fantastic service. The driver arrived on time as scheduled. He was courteous, professional, and spoke English well. The Mercedes Benz was wonderful and very clean. I would highly recommend this business to anyone in need of transportation while in Hong Kong.

Robert S.
GBR, Sept. 2023

Thanks for your wonderful service - Mr. Patrick was excellent driver and I will definitely use your services again soon!

Michael H.
DNK, Sept. 2023

Great service all the way around. Prompt pick-up, was given instruction on immigration/customs at the border of Hong Kong and mainland China, driver me met on the other side and we continued our journey to drop-off point. Driver was very courteous, and spoke English well. The vehicle was clean, very comfortable, and equipped with device chargers. Well worth the money when considering all the things that could go wrong trying to take public transport to the border, and then finding your way to the destination on the other side, not being able to communicate in the language.

Scott C.
USA, Sept. 2023

Excellent service. I booked a cross-border transfer to Shenzhen for my parents from Hong Kong at the very last minute as my previous booking with another "premium" company (starts with Black, ends with Lane) was cancelled only 8hrs beforehand due to a "system error". China car company were a little bit more expensive but worth it in my opinion as my parents arrived relaxed and refreshed without any hassle. Will definitely use again.

Joshua M.
AUS, Aug. 2023

Used to transfer from Hong Kong airport to Shenzhen.
I was met at arrivals by the driver with a clear sign. The vehicle was immaculately clean and comfortable. The driver made it very clear what I needed to do to clear the border. Used again on the return journey to Hong Kong and the high standard of vehicle and service were the same. Highly recommended and would have no hesitation in recommending.

Andy G.
USA, July 2023

Easy pick up and driver was waiting…
Easy pick up and driver was waiting right outside the doors. Spoke English well and good communication during the trip on what to do to make transit though border nice and easy. Thank and will use again.

Karl B.
NZL, May 2023

We used this service to travel from Hong Kong to Guangzhou for the Canton Fair. This was a very good experience, except for one issue. The cost for our group of 4 people was not much more than what it would have cost to go by train. The car was nice and the driver was pleasant. The border crossing was easy.

Marty H.
USA, May 2023

I have worked with China Car Service for over 10 years and they have always been very efficient, accurate, courteous and professional to work with. Their confirmations are quick, coverage is huge, professional drivers, new and clean vehicles, invoicing is prompt, what more can I ask for? Being a London based Chauffeur firm, our travelling clients are high-end VIP's from various industries/sectors so it's important I can use an affiliate I have 100% faith in to execute the service to the highest degree. Would highly recommend China Car Service to anyone travelling out to the Asian countries! Well done team!!!

Gurvinder M.
UK, Apr. 2023

Hong Kong Central to Shenzhen airport transfer
It was pretty simple as i had all of my doc's in line with my itinerary - staying in Hong Kong Central and departing through Shenzhen - and they were prompt in the quotation; they arrived on time; and they delivered me to the airport on time with minimal hassles (if you call the border crossing hassle free). The vehicle was an upscale toyota passenger van that was quite comfortable. The driver, who might have had a few words of English, was professional and minded after us through the transfer. If you don't mind spending $200 USD on a business class transit, it beats the route, transfer, schlepping of a do it yourself journey by a long shot. I recommend this car service for this itinerary.

Edward S.
USA, Apr. 2023

Cross border transfers
Multiple HK cross border transfers organized for a large group. All very easy to arrange. Cars were all clean, punctual and hassle free. Will use again for future trips.

Jeff G.
UK, Mar. 2023

Thank you for the wonderful welcome to Hong Kong. We received a text message from our Driver shortly after arrival, he introduced himself and provided clear instructions where to meet him. No complaints at all.

Jeanette T.
AUS, Mar. 2023

Macao to Hong Kong Airport via new Bridge
Very efficient and courteous on the phone when making and confirming reservation. The two drivers were also courteous and drove safely. A hassle free experience all round.

Godfrey S.
HK, Feb 2023

They worked with me as I was 5 passengers but had large luggage and wasn't sure if we would all fit into one van w/the luggage at Hong Kong's Kai Tak Cruise Terminal. We agreed to arrange for one and that if we didn't fit w/luggage they would call a taxi for us that we would pay for. I thought that was very accommodating of them. I got a call about 15 mins b/f our pick up time by the driver letting me know he was there. I also got a text telling me that he was there and where exactly to find him. We got delayed about 15-20 mins by the ship and when we got off the driver was waiting where he said he would be w/a sign w/our name. He did a great job making all the luggage fit and we were glad to all go into van and had a nice journey to our hotel. Would definitely use China Car Service again. Reliable, courteous and professional (taxi would have been much less expensive, but it was worth the peace of mind having someone waiting for us since I understand taxis can be hard to come by at this cruise terminal).

Sharon G.
USA, Jan. 2023

Highly recommend and will use again! They processed my booking quickly and on short notice. I received a confirmation email very quickly with detailed information. The driver with timely and professional. The border crossing was a breeze with this service.

Shane
USA, Jan. 2023

This is the first time we used the Car Service for a business trip. We will definitely be using their service again for future trips. From start to finish we had a great experience. Their customer service was always available, helpful and prompt. Our driver Anthony was both professional and extremely helpful. We were picked up from Hong Kong and brought to Mainland. Anthony informed us of everything that would happened at the board. Anthony was also our return driver. Great service, I would highly recommend!

James H.
USA, Jan. 2023

9 Perfect Transfers
My wife and I have just returned home after a 30 day holiday in Hong Kong, China and Japan. Prior to leaving, I booked a total of 9 transfers that included airport, hotel, and cruise ship pickups. One day prior to each ride, I received a detailed email confirming the pickup time, the name of the driver and the license plate number of the vehicle. All the drivers were very professional, courteous and on time. All the vehicles were very clean and bottled water was provided. I was very impressed that all 9 transfers were completed flawlessly.

Mike T.
CAN, Nov. 2022

This service was prompt and seamless as I traveled from HKG to Shenzhen last month. I'd certainly use their services again and would highly recommend them to anyone traveling via car into Mainland.

Gregg C.
USA, Nov. 2022

Driver was prompt and professional. This was a last minute booking and the reservation team was very helpful with providing the service. They were very thorough in supplying all the details and information needed for the trip. Highly recommend this company for corporate or leisure travel!

Lisa R.
USA, Oct. 2022

On time
Skilled drivers
Easy border crossings
Clean vehicles
Simple booking process
Fast responses
Keith B.
USA, Sep. 2022

I've been using these guys for years now, and the service has only gotten better. WeChat interface makes communication and payment easy, cleanliness is on point, and all in all it's ten times easier than wrangling with cabbies and hauling luggage across the border by yourself. Worth the price. Five stars. Highly recommend.

William
USA, Aug. 2022

Great experience, we went from Hong Kong airport to Shenzhen, our driver Ricky was waiting for us and helped us through the immigration process at Shenzhen. Our return trip to our hotel in Kowloon was a very smooth process. We had to make changes to our bookings at times and that was all handled very easily and quickly. Would definitely recommend China Car Service.

Abbey B.
AUS, Aug. 2022

I was really impressed with the response time and customer service. Despite coordinating from 12 time zones away, everything was seamless. China Car Service was extremely transparent. I'll certainly use them or recommend them any time someone needs a car service.

Vijay R.
USA, Aug. 2022

Excellent service. And a great new route to Hong Kong...driver was excellent and the booking was very easy and quick. Thank you!

Dave J.
U.K., Aug. 2022

Booked China Car Service-Hong Kong for our 8 guests from ILO-HKG and pick up at HKIA going to Hotel last July 27, early morning flight and it was arranged accordingly and flawless! Drivers have arrived on time. We booked 2 Toyota Alphard vans and are clean and new. Booking rates of China Car Service are also affordable.
Great Service + Affordable Rates+ Superb Customer Service = Happy Clients.
Thank you China Car Service for your assistance to our guests and we look forward for our next travel partnership soon!

Iar Aguihap
PHP, July 2022

Simple and easy! I contacted them less than 24 hours before needing a driver to take me and a colleague from Hong Kong to Shenzhen. The driver arrived early, took a direct route to the hotel, and dropped us off in a timely fashion. He was also able to accept various forms of payment, which was nice. I can definitely recommend this service and will be using it again in the future.

Nathan J., USA
July 2022

Toronto to Hong Kong to Guangzhou, all with CCS!!! My colleagues and I flew in from Toronto to Hong Kong for a 530am flight. We pre arranged a later pick up time with CCS. They accommodated to allow us to use the Airport lounges from such a long flight. Ricky met us at the terminal, brought our bags right to his clean and comfortable van and drove from Hong Kong to Shenzhen, then Shenzhen to Guangzhou. From start to finish, the experience was flawless and perfect. I don't know what we would have done without Ricky!!!

Steve., CAN
May 2022

At first, I didn't know what to expect before I requested your service online because I didn't know anything about your company. Especially since I am not from China or Hong Kong. But after using 2 vans for 3 days. I must say that your company was the most professional and experienced company I have ever used.
Your drivers were very well groomed and had great manners. They were always very helpful to me and all my passengers. They we're well planned and knew all the locations for our destinations. And were always ready and on standby when we were ready to move to the next place.
I had some issues with my credit card and your team was always working 24 hours to help manage this for me. You were always available through email, your website chat and whatsapp.
As for payment, there were no hidden fees and everything was clear and out in the open for costings. I will definitely use your company again and recommend to my co, workers, colleagues and friends. Thank you very much,

Mr. Ou B.
CCO, Sansiri, THA
Apr. 2022

I arrived and immediately found the driver with my name on a sign. He took my luggage and ushered me to the car. He offered me a bottle of water and drove me to my destination. All in all I was very satisfied with the service.

Rafe T.,
Fashion Designer, Totengco, USA
Apr. 2022

We used this service five separate times on our trip to China and Japan. Each time the service was perfect! The one time we could not find our driver (our fault, we had missed seeing him) one quick phone call resolved the issue. I cannot recommend this company highly enough and I will certainly use them again next time I travel to Asia.

Valerie V., CAN
Apr. 2022

Everything was perfect the driver was on time, the drive was knowledgeable, the drive was courteous. Coming from Los Angeles I'm used to great service China Car Service car service was impeccable!

Kerry C.
TCG Footwear, USA
Apr. 2022

Thank you for your prompt support on my arrangements yesterday from Hong Kong airport to Dongguan. The driver was excellent and the ride very comfortable.
Thanks.

Tim K.
Design Fellow, Zebra Technologies, CAN
Apr. 2022

The service was very good and I am sure we will be looking to use your company again in the future.
The driver was very professional and always on time with arrangements - he was always fully aware of these beforehand, which makes our journey and timetables so much easier.
Many thanks again,

Stephanie W.
Deputy Head, University of Bristol, U.K.
Apr. 2022

I will as our company comes to Shenzhen, Guangzhou and Hong Kong each year for numerous visits, we will continue to use your services.
Thanks.

Jessie G.
Executive Assistant, MELEC, AUS
Apr. 2022

I am writing to say my thanks. The driver you had assigned us Mr Sunny, was superb. He spoke English. He was early, he knew the routes and was very organised.
We will definitely use your service whenever we visit.
Thank you.
Arjun S., IND
Apr. 2022

The service was excellent. The driver was on time, extremely helpful, very easy to find after clearing the border in Shenzhen, and checked the car very carefully upon our arrival in Guangzhou to make sure we left nothing behind. He was a very safe driver as well.
We would highly recommend your service.
Jennifer L., USA
Apr. 2022

Our clients arrived in HKG safely yesterday. This is to inform your team that our clients were very happy and satisfied with the service extended to them by the pick up team/driver. As soon as they arrived in HKG, your representative was already there to pick them up. Toyota Alphard is excellent.
Looking forward to the same prompt and excellent service for their hotel pick up. Thank you very much. You're all doing a wonderful job and you reply to all my emails quickly.
Have a nice day! Thanks,
Asder A., PHL
Mar. 2022

My wife has told me that your driver, Ricky Ng, did a wonderful job and carefully searched the car when ther trip was complete. We have found the ipad in an overlooked pouch of my daughter's backpack.
Sincerely,
Mike B., USA
Mar. 2022

Thank you very much for your wonderful services. We are very satisfied with your drivers.
And thank you again for arranging us a Non-smoker driver urgently on such short notice.
This is very kind of you! We will choose your service again when we are back in Hong Kong.
Best wishes,
Michael T., DEU
Feb. 2022

You guys are great and Charles was great and I will use you again.
Tarek S.
CEO, TRAFFEX, AUS
Feb. 2022

Hi, I was very happy with the service that your company provided. The drivers were punctual and courteous.
Li Y.
Williams College, USA, Jan. 2022

Thank you! My driver on Thursday was very good. Liked that he spoke fluent English and told me a lot about the history of China/Hong Kong. Very friendly.
Thank you again and if I return I will use your service again.
Jerry N.
Engineering Coordinator, Digium, USA
Jan. 2022

Albeit that we have been back in the UK for some time now we still have not forgotten the excellent service that you provided for our transfers. We did have a minor hic-cup when we first arrived in Hong Kong as we had no knowledge about Arrival Halls A & B We did appreciate your drivers patience as he was still there when we eventually located him.
Many thanks for your service and Happy New Year to all! P.S. Please pass our thanks onto the drivers concerned.
Regards,
Bob T., U.K.
Jan. 2022

We had great service in all the rides. Cars Nice and Clean. Good drivers and a Great Guide. Again Thanks. I do want to bring to your attention one special time and service.
In Hong Kong we had 2 vans a black and a white one. I was in the white van and Richard and wife were in the black van. Somehow Richard dropped his cell phone back into the van while getting out and went under the seat. Richard did not notice it was missing until he went through the airport security. From Delta lounge we called the driver in the black van, (sorry I do not know his name as I was in other van). The driver went back to van and found it. As our other friend Jon was not leaving until the next day, we asked if he could bring it to his Hotel. The driver brought it by in the afternoon to the hotel and our friend Jon was able to bring it back to the USA and will ship it to Richard. (Ae all live in different states).
This disaster turned into a Very Happy Ending. Thanks to the extra effort of your driver. Your driver deserves special recognition.
Again thanks for your company doing a Great job in all 4 of our rides. I will use your company again and will recommend it to others.
Sincerely,
Craig D., USA
Dec. 2021

Thanks your service is as expected always. This is my second time in Hong Kong and I'm always calling you guys and recommending you for my friends!
Regards,
Easa A., UAE
Dec. 2021

Thanks a lot for the receipt and it's been a very good experience with your driver. Look forward to use your cross border service again in near future.
Kind regards,
Andre S., Indonesia
Dec. 2021

Thank you for your excellent service. It can be a little risky sometimes hiring a new service over the Internet so I am always a little nervous the first time. So far, I am very impressed with the car and the driver.
Best regards,
Ed L., USA
Dec. 2021

Thank you. The service was excellent as always.
Karen R.
Market M, Interline
Sep. 2021

Thank you so much. Really excellent service. Looking forward to using you next time I am in this region.
Walid G
Financial manager, JG
Sep. 2021

Thank you. The service was excellent as always. Look forward to using it again.
Rich H.
Sales Manager, Pavilion gift
Aug. 2021

Thanks very much for your arrangement and good service. I look forward to the next change!
Kazuhito S.
Sales Manager, Mektec International Corp.
Aug. 2021

Thank you .Your service was excellent!
Geoff C.
Engineer, Beaumaris Electrics
Aug 2021

The service provided was very good
Richard S., U.K.
June. 2021

The car was great, the journey including the border extremely hassle free, I arrived at the Hotel around 11.00pm which was great. So all is very good.
Ian S.
Hameton, Assistant
May. 2021

Dear China Car Service Team.Thank you for the invoice all good for me. Thank you again for the impeccable service. All the best
Tschanz M., AUS
Mar. 2021

Thank you .Your service was excellent! I will definitely use you next time one of my managers travels to Asia.
Gina S.
Assistant, J.P. Morgan
Mar. 2021

Thank you. The service was excellent as always. Look forward to using it again.
Ian C.
CEO, Lone Worker
Mar. 2021

I just like to say Thank You for your outstanding service on this trip with several changes and your very timely responses and excellent communication and adjusting to the changing needs.
Best Regards,
Lothar, DEU
Feb. 2021

The service today was top class. The driver was on time and efficiently got us to our location in good time. It cannot have been much fun to hang around all day while we worked but he seemed to do this with great patience. He also helped us with some colleagues on the return journey too which was very much appreciated. Please pass on my thanks to him again. I will definitely be looking forward to other opportunities to use your service within China in the future. Thank you.
Kevin S.
Cameraman, Sky News Asia Cameraman
Jan. 2021

Thank you for excellent car service and the kindness of the driver Mr. Edmond. I do not hesitate to recommend other Korean friend to use yoursite. Thank you.
Pyowon P.
Professor, Sungkyunkwan University
Jan. 2021

Thank you for providing the service at such short notice. Our driver Mr Eric was really nice. Happy new year!!
Thank you and kind regards,
Daranee S.
Sales Manager, MCO SRL
Jan. 2021

Many thanks China Car Service Team - appreciate the flexibility and professionalism of the service.
Best regards,
Tom
CEO, Xinrun Internation Ltd.
Dec., 2020

I just wanted to thank China Car Service for their pick up service, to and from the airport during my trip to Hong Kong. I found the service punctual, clean and polite and would be very happy to write a positive review if your company has such a thing online. Thank you for also sending the receipt.
Kind regards,
Nike A.
Chief Inspector, SOCIAL STUDENT LTD
Dec., 2020

Thank you for your service. During our trip to China your service was excellent. We will use you always, when we visit China. You were fast, courteous and very responsive and professional.
Respectfully,
Greg A.
Director of Operations , Award Associates of America, Inc.
Nov., 2020

Thank you very much! So far this online scheduling for transportation has been wonderful, I thank you for all your help and trust the transportation will be wonderful as well!
Sarah M.
Global CIBA, SCJ
Oct., 2020

The service was great and the crossing into China as stress free as could be possible.
Yours sincerely,
Stewart S.
Production Manager, Ingram Micro, USA
June., 2020

Just wanted to let you know how professional; and courteous your driver was...A credit to your company and its service
Regards,
Simon E.
Executive Chef, The Hong Kong Cricket Club, France
Apr., 2020

We would like to thank you for the perfectly organized transfer to our hotel in Hongkong. The driver was very friendly and helpful. We will surely recommend your services to our friends.
Best regards,
Christian C.
Business Manager, CQ.L, USA
Apr., 2020

Dear Ava, Cherry and all the team at China Car Service. Just a short note to tell all of the team that we had excellent service from your company ! All your drivers were on time and the all drove very safely for all three trips from airport, Shenzhen and Hong Kong Airport. Our family was very impressed with everything from your company.
Next time we are in China we will use your service again. Many thanks.
Mark W.
Manager, JPM, USA
Mar., 2020

Just wanted to thank you for the prompt and professional service. Our driver was on time, professionally dressed, clean and spacious van…..everything that was advertised. Thank you for a smooth, professional and easy experience.
Best Regards,
Greg H.
Manager, PMI, USA
Apr., 2020

My client said that his time in Hong Kong with the driver was the BEST excursion of his whole trip. He was very complimentary about the service he received.
Thanks,
Carol A.
Account Executive, Gambol, USA
Jun., 2020

I wanted to say thank you for the services your company did provide me. The driver who picked my family and I up at the airport was wonderful. I will highly recommend your company to friends traveling to Hong Kong.
Best,
Tom M.
Account Executive, Gateware, CAN
Sep., 2020

Thanks for the great service. I plan to book again for my next trip. It was worth it especially for the short time there. I would recommend you to anyone going there.
Best Regards,
Bill K.
Sales Manager, Kode, USA
Aug., 2020

Thanks very much for a very well run company, a great service & courteous staff. I will recommend you to all my colleagues.
Rael K., AUS
Jun., 2020

Thank you for the excellent service. The driver arrived early and was very very helpful. I really appreciate it and will definitely recommend your company to my friends. Thanks again.
Yours,
May J.
FA, JP Morgan Chase, USA
Dec., 2020

My driver was excellent and professional, please pass on my thanks.
Pat B.
Consultant, USA
Mar., 2020

I would just like to pass on our sincere thanks for the wonderful service while we were in Hong Kong.
Best Regards,
Daniel H.
Engineer, Nauman Group, DEU
Dec., 2020

I would like to say we had a great holiday in Hong Kong, all the China Car drivers were very helpful, polite and on time. The driver who took us into China to Nan Sha – I was very grateful to him for his kindness and help to get our temporary visas to enter China. I will recommend China Car Service to Australians travelling to Hong Kong or China. Many thanks,
Norm C.
Wild Life Photographer, AUS
Apr., 2020

We really enjoyed your services and found all aspects very professional. We'll be sure to contact you in the future with any add'l requests.
Thanks!
Kevin G.
Manager, ING Group, CAN
Jun., 2020

Thanks very much - we were really happy with the service provided during both transfers in Hong Kong. The drivers were both very good and drove carefully which is important as we have 2 young children. In particular the driver going to the airport was very good - he took his time and drove safely through the rainstorm. We will happily use your company again for future airport transfers.
Many thanks,
Jon B.
Manager, Adecco, USA
Oct., 2020

I would like to thank you and your China Car Service Team for the excellent service you provided for me during this trip. Mr. Hu took care of me very well and made sure I was comfortable. Should any of my colleagues need this type of transportation in the future I will certainly recommend your company.
Again, thank you very much!
Russ P.
Independent Contractor, USA
Dec., 2019

Thank you so much. Really excellent service. Looking forward to using you next time I am in this region.
Darren Y.
Account Executive, TTI, UK
May., 2019

Thanks for the timely service and knowledgeable guide – without it I would have no time to do the Trade Show and all the sites and shopping in Hong Kong. Made for an unexpected smooth trip.
Valeria R.
Consultant, Wyle, ITA
Aug., 2019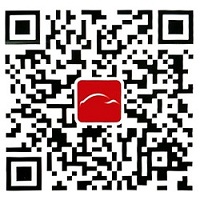 Asia_Car_Service
Thanks for your inquiry!
Please provide us your contact information and we'll send your quote with full service details immediately.
*Select country or type country code (i.e. +1 for U.S.)
*For easy contact via free Wi-Fi