Thank you for your inquiry. We will reply asap
Christmas In Hong Kong
Anna Zheng | Dec 19, 2017
The 8 Best Places To Celebrate Christmas & New Years in Hong Kong
Whether travelling with family for Christmas or on a business trip away from home in the middle of the New Year celebrations, Hong Kong offers some truly unforgettable experiences during the holiday season.
From enjoying a romantic Christmas dinner at a Michelin star restaurant to taking the family for a magical holiday at Disneyland, there are plenty of ways to celebrate the holiday season in Hong Kong. Below is a list of 8 of the best winter activities and entertainment in Hong Kong for this Christmas and New Year.
8. Enjoy Christmas dinner at a Michelin star restaurant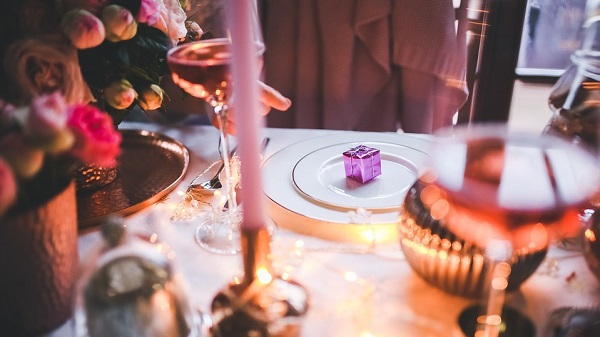 Those looking for somewhere memorable to enjoy Christmas dinner will discover no shortage of fine dining options in Hong Kong, with the city home to more than 60 Michelin star restaurants:

The Peninsula (Tsim Sha Tsui, Kowloon) – Opened in 1928, The Peninsula has remained to this day as Hong Kong's most luxurious and glamorous hotel. Celebrate Christmas at the one star Michelin restaurant, Spring Moon, or enjoy the renowned afternoon tea in The Lobby all through the festive season in Hong Kong. For Christmas Eve, attend one of the gala dinners at either French restaurant Gaddi's, the Modern European Felix's, or the Swiss cuisine of Chesa.


The Globe (Central, Hong Kong Island) – With one of the best gastro pub menus on Hong Kong Island and over two hundred craft beers from all over the world, The Globe is ideal for those looking for a lively Christmas dinner in Hong Kong.


The Pawn (Wan Chai, Hong Kong Island) – Housed in an exquisitely restored colonial building dating back to 1888 and spread over three stories, The Pawn has gained a reputation for its more refined and lighter take on British cuisine. Ran by Tom Aitkins, the Michelin star-winning Iron Chef, the restaurant's festive menu is extremely popular so early booking is advised to avoid disappointment.
7. Celebrate the holidays on a private boat
Be it for a party to celebrate the New Year in Hong Kong with a gathering of friends or a romantic meal with a loved one on Christmas Eve, taking a private boat on to the water in Hong Kong is one way to create a truly memorable day or evening during the holiday season.
Saffron - Boasting twenty eight boats to choose from with capacities ranging from five to one hundred fifty, Saffron is guaranteed to have an option to cater to your group size this holiday season.


Lazydays – Lazydays offer a wide variety of trips including romantic evening cruises, afternoon high tea and even a spa day. The charter service is ideal for travelers looking to customize their cruise and seeking to add a personal, more intimate touch.
Whichever charter service you opt for, you may also wish to consider to hire a private car with a driver in Hong Kong. Catching a taxi can be difficult during the holidays and in rush hour, so booking a car in advance can help ensure your boat does not set sail without you.
6. The Nutcracker at the Grand Theatre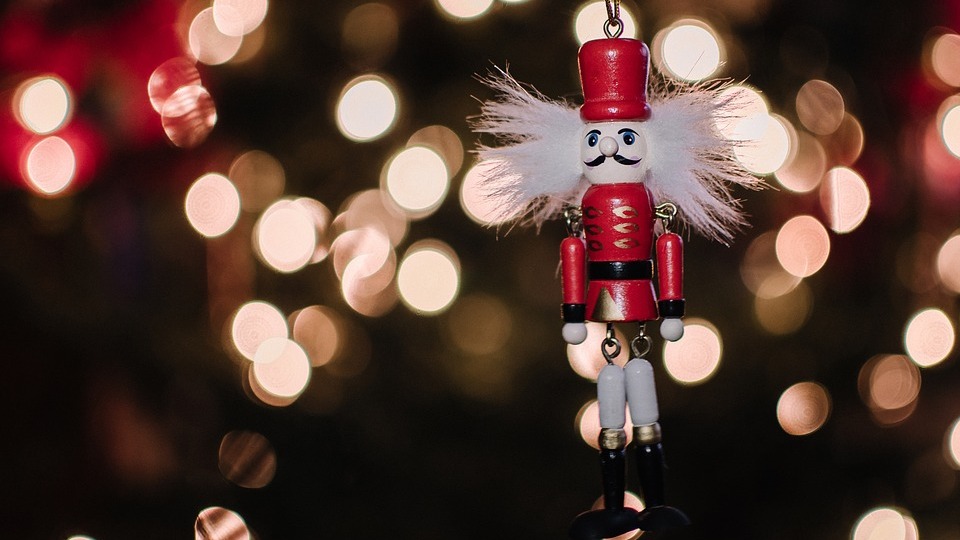 Tchaikovsky's The Nutcracker has become a quintessential part of Christmas, with performances of the two-act ballet can be found all over the world during the festive period in Hong Kong. The renowned Hong Kong Ballet company performs the ballet every Christmas and their production is considered one of the finest in Asia, if not the world.
The Nutcracker usually runs from around the 18th to the 27th December at the Grand Theatre at Hong Kong Culture Centre with ticket prices ranging HKD180 up to HKD1,000 for VIPs.
5. Spend Christmas by the beach
Although Hong Kong is synonymous with vast skylines and giant skyscrapers, the city is actually made up of more than 250 islands, many of which boast beautiful beaches. For travelers who wish to get away from the city for the holidays, there are a number of secluded beach spots to spend Christmas or the New Year in Hong Kong:
Repulse Bay (Southern District, Hong Kong Island) – Repulse Bay is one of the most popular beaches in Hong Kong and visitors will quickly understand why when they see the beautiful sand and wide open view of the sea.


Cheung Sha (South Coast, Lantau Island) – Located on the south coast of Lantau Island, Cheung Sha is one of the longest beaches in all of the Hong Kong. The eastern section has a number of restaurants, where visitors can relax by the water. The western part of the beach offers long stretch that is ideal for a romantic stroll or a walk with the family.


Big Wave Bay (Southern District, Hong Kong Island) – Famous amongst surfers and thrill seekers, Big Wave Bay is one of Hong Kong island's more secluded beaches. The beach is within a deep cove and surrounded by green hills, making for the perfect getaway from the city.
As the beaches are not so easily reached by public transport or taxi, it is recommended to rent a car with a driver in Hong Kong to take you to and from your private Christmas getaway.
Arrange a private transfer to the HK Big Wave Bay with a reliable car service provider. Have a question? Inquire now at Bookings@HongKongCarService.com.
4. Get into the festive spirit at Hong Kong WinterFest
There are few better ways to get into the Christmas spirit than by visiting a winter wonderland. During WinterFest, parts of Hong Kong are completely transformed for the holiday season, which gives a festive cheer that can be felt throughout the city.
The Statue Square Christmas Tree, located adjacent to the Mandarin Oriental hotel, is the most iconic tree in the city, where visitors can find a Christmas Choir and also have the chance to meet Santa Claus himself. Meanwhile, the Hong Kong Cultural Center in Tsim Sha Tsui is host to the Pulse 3D Light Show, orchestrated by Richard Lindsay, who was one of the designers behind the opening ceremony of the 2008 Beijing Olympics and 2010 Vancouver Winter Olympics. The show usually lasts around 8 minutes and is performed three times between 8 and 9.30pm during December.
3. A family Christmas with Mickey Mouse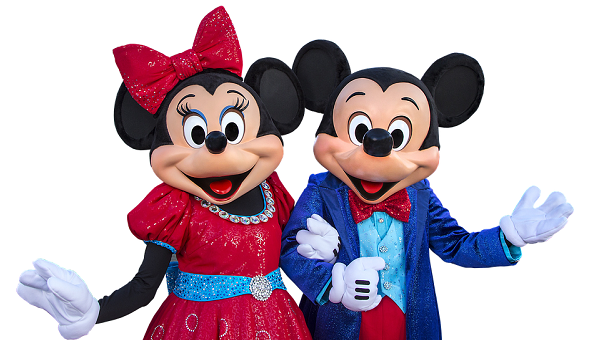 For those spending Christmas in Hong Kong with a young family, make it a magical holiday by taking the kids to see Mickey Mouse and friends at Disneyland on Lantau Island. Along with the usual rides and attractions, Mickey and friends also perform a Christmastime Ball during the festive period, making for an unforgettable experience for the family. The park also offers discounts so that the entire family can enjoy the day.
Aged 3-11 – HKD455 (around US$58)

Aged 12 to 64 –HKD639 (around US$82)

Aged 65 and over – Free of charge
Disneyland is located on Lantau Island, far from the city center, and so visitors may wish to consider to hire a car with a driver, especially those travelling with a large family group or young children.
2. Christmas Shopping at the world's most luxurious brands
When it comes to high-end fashion brand shopping, Hong Kong competes with New York and London. Travelers planning on a day of Christmas shopping should ensure to pay a visit to the following malls:
The Landmark (Central, Hong Kong Island) – The premier spot for shopping in Hong Kong. The Landmark counts the city's only Harvey Nicholls and the iconic Louis Vuitton shop amongst the stores. Also located within The Landmark is the luxury Mandarin Hotel, where the Amber restaurant can be found, offering modern French cuisine and boasting two Michelin stars.


Elements (West Kowloon, Kowloon) – Towering above the rejuvenated area of West Kowloon is the Elements shopping mall. Chic designers such as Jimmy Choo and Paul and Shark can be found alongside European fashion royalty like Armani and Burberry. Shoppers may also wish to take the opportunity to visit the Sky100 observation deck at the International Commerce Centre, the tallest building in Hong Kong.


Pacific Place (Admiralty, Hong Kong Island) – No Christmas shopping trip in Hong Kong is complete without a visit to Pacific Place in Admiralty. The mall is actually spread out over 710,000 square feet, where Christmas shoppers can expect to find such luxury brands as Hermes, Cartier, Chanel, and Dior. There is also a cinema for those who would like to take a break or enjoy a movie after a long day.
A long day of shopping can be tiring, especially during the busy Christmas period, so perhaps it is worth considering making your excursion that much more relaxing by arranging a private driver to take you around the malls at your own pace and leisure.
1. Stunning views of Victoria Harbour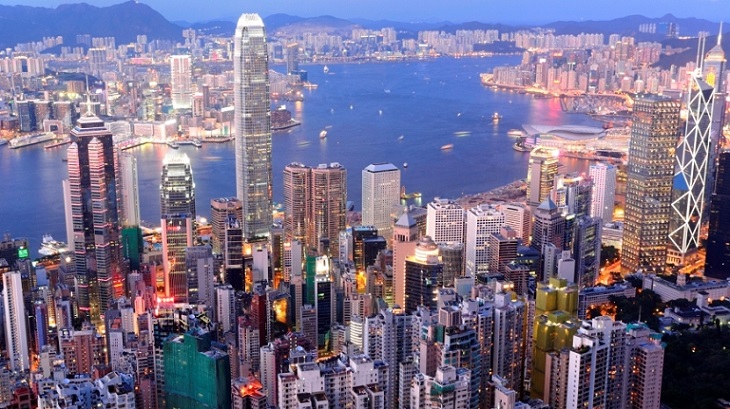 Hong Kong is regularly voted as the best skyline the world, and arguably the finest place to enjoy the breathtaking view on New Year's Eve is Victoria Peak. Standing at a height of 552 meters, the viewing station at The Peak allows visitors unparalleled views of the fireworks displays in Victoria Harbour as the clocks strike midnight.
Victoria Peak can be reached by tram, but those wishing to use the service should expect to contend with long queues of tourists. Alternatively, there is the option tobook a private car with driver to take you directly to the summit to enjoy the breathtaking view.
Entry to The Peak is HKD50 for adults and HKD25 for children (3-11) and seniors (65 and above). Inside, there are restaurants such as Fujiyama Mama, a Japanese sushi restaurant with a rock & roll vibe, and Lu Feng, which showcases the finest Cantonese cuisine.
_____________________________________________________________________________________________________________

Remove the hassle of getting around Hong Kong! Book a car with driver that will pick you up and drop you safely at the desired destination in Hong Kong. Take advantage of online discount on your 1st service with our company and book your private car and driver now! Click the image below or contact our 24/7 team at Bookings@HongKongCarService.com. Use this promo code: 10CARBLOG.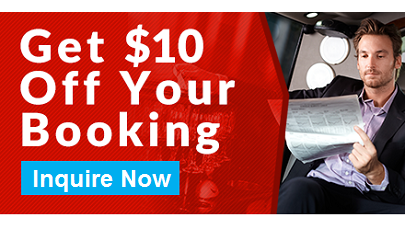 If you find this blog useful, please feel free to share it!
_____________________________________________________________________________________________________________

OUR SERVICES INCLUDE:
► Hong Kong Airport Transfer & Hong Kong Airport Pickup
► Hong Kong Cross-Border Transfer to Shenzhen, Guangzhou, Dongguan or other cities in China
► Hong Kong Car Rental & Hong Kong Limo Service
► Airport VIP Meet & Assist Service
► English Speaking Tour Guides
► Hong Kong Event Transportation
► Professional English Translator / Interpreter Service